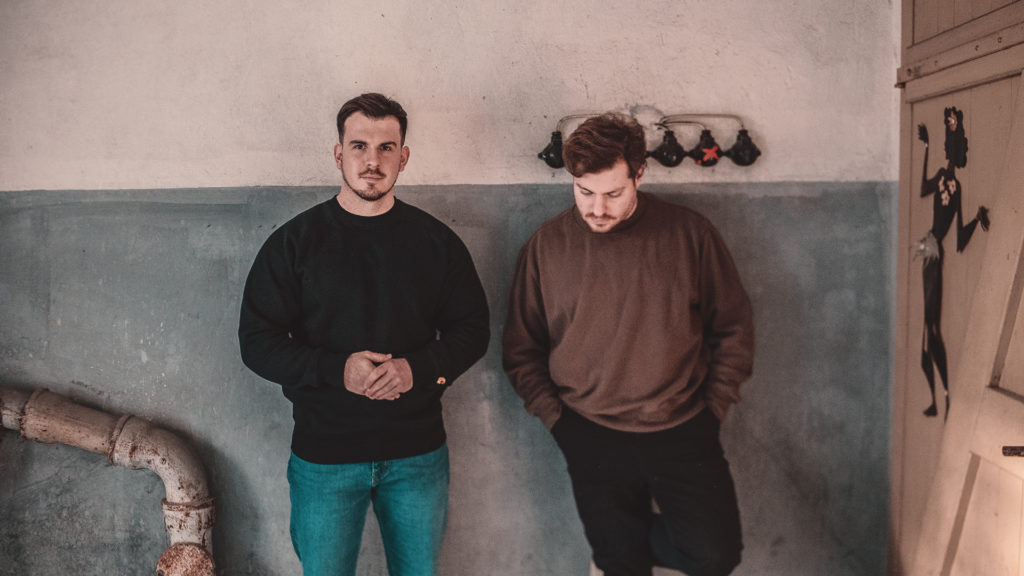 By honing a uniquely driving, inspired and shadow sound, the past few years have seen the German techno duo Teenage Mutants tirelessly forge their place on the map of outstanding, timeless electronic club music hailing from the heart of Europe.
At the very core of Teenage Mutants' mission lays one simple goal: to spread their remarkably zest, full energy-driven style of techno to a global audience. And, by now, their reputation speaks for itself: the scene has long been trapped with the authentic pair from Mainz, as they refreshingly let their skills do the talking, both in the booth and in the studio. Releases on a divers set of labels such as Stil vor Talent, Sian's Octopus imprint ("Into the Rave" run a similar fate and have been supported by big names of the scene like Pan-Pot, Amelie Lens, etc.), Tronic, Suara or Set About are evidence of Teenage Mutants' sultry late night flavour and impact at music platforms worldwide. Not in vain, the German duo reached with their tracks "Urania" (w/ Moonwalk on Terminal M) and "Real" (Noir Music) to positions # 2 and # 10 of the Beatport Techno chart respectively!
After the super 2019 album for Stil vor Talent, the boys wisely take their time with and good care of each project they embark on. The pair is already preparing brand new explosive tunes to cause mass hysteria on the dance floor… Hard-edge techno weapons to conquer the most demanding clubbers. A master plan that will prove once again Teenage Mutants are taking their mind-bending new music into a new phase of development.
Teenage Mutants are considered as one of the main current artists for German electronic dance music. Thanks to those production techniques they got an excellent worldwide reputation. But the thing it does not end there. Guys DJ skills on the stage have secured them a number of international residencies and tours throughout the world having played at the world's best venues and in almost every single corner of this planet: Bangkok, Singapore, Jakarta, Melbourne, Istanbul, Abu Dhabi, Rabat, Beirut, Tulum, Rio de Janeiro, Brasilia, Reykjavík, NYC, etc. They are a regular fixture at key clubs and festivals on the underground circuit, performing multiple gigs a week. And they do not have the slightest intention to stop. Christian and Pascal may even get surprisingly some extra time and gift us with fantastic Live Stream Showcases as demonstrated (and filmed) at Boiler Room in Berlin.